FIND OUT about COACHING & BEGIN 2020 POWERFULLY with SPECIAL FLIGHT-INTO-FREEDOM PRICES!!!
NOW IS THE TIME

TIME IS TICKING IN 2020 ALREADY … DON'T WAIT!
JUST TAKE ONE MORE STEP!
FILL out the form Below so I can contact you!
There are NO Money Obligations to have this call with me! I promise!
Take YOUR FLIGHT into FREEDOM NOW!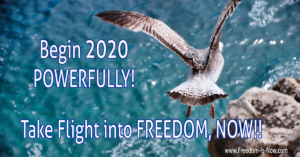 I can't wait to talk to you!
Let's GET TOGETHER by Phone/Skype/Whatsapp to talk about talk about YOU and what results you would like to create for your Business, your Life and/or your Creativity/Art!
EASY EASY EASY
Fill Out the Contact Form (feel free to include in the message any information you want me to have about you, such as a website link)
I will Contact You ASAP by email or phone/Skype/WhatsApp
We will talk about YOU & your visions / goals
You decide if this is a match for YOU
IF it is a match you get $100 a MONTH OFF on the package you select & we get started making 2020 your BEST YEAR ever NOW!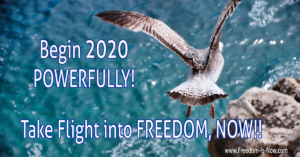 Simple, Easy and Straightforward! No tricks! No pressure! Nothing to lose!
THANK YOU for taking the time to contact me! I look forward to speaking with you!
Please make sure you look for my email within 24 hours from Kym@Freedom-Is-Now.com.