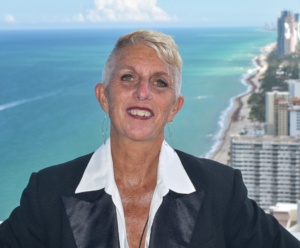 Be right by your side to create whatever YOU want

Help you break old patterns that have been sabotaging YOU

Make sure that you stay on track & accomplish what YOU want & desire

Allow you to not only see what is blocking YOU but break it up & let it go

Be Responsible, with you, for YOU reaching Your Visions/Goals

Teach YOU, as we go, how to use what I give you for a lifetime

Empower, Encourage and Honor YOU each step of the way

Take the "Hard" & "Complicated" out of your life & Free YOU up
I am an Artist, Visionary, Entrepreneur and Coach and an unwavering, unleashed champion for
FREEDOM
.
I have a wildly diverse background that has served me well as a coach.  I am a creative who has joined my left & right hemispheres.   What does that do for you?  Gives you a coach who has the sensitivity, vision & creativity of an artist and the organization, structure & rigor of a Corporate Executive.  Gives you a coach who can help you see things about you that you may never see yourself.  Gives you a coach who can take your romance to unbelievable heights, open up your creativity, help you make profits in your business that others said you couldn't and guide you towards fulfilling on your life's purpose.
What have I done to back all of that up so far?  For the education side of things: I am a Certified Professional Coach who has an education including a BFA (Bachelors of Fine Arts with a concentration in Photography & Film), an MS in Computer Software Engineering (can I hear a shout out for combining art & technology) and completed all-but-dissertation in a Doctorate in Business (I gave up that dissertation to start my first business).
As for work experience: In my early 20s I entered into an ever-rising executive career and followed that up with a corporate consulting career in technology both for Fortune 100 companies. Then, in 1997, I became a Successful Entrepreneur and have never looked back. Bottom line: I know the ins and outs of founding, starting and running successful profit and non-profit organizations both large and small.
I am also a former co-owner of a successful, global coaching company that did full service corporate, entrepreneur, life, health and spiritual coaching (Carolina Aramburo Coaching) and I have been a Business, Personal/Life and Creativity Coach and consultant in various capacities for 20+ years since I left the corporate world. I am trained in Michael Gerber's (EMyth), Coach University's, Fowler-Wainwright and Landmark Worldwide's technology, plus an array of other training like NLP, EFT and my own well crafted, proven technologies.
But beyond the credentials, my biggest source of honor is that I have produced extraordinary results in the lives of thousands of people of all ages, experiences and interests, through one-on-one coaching, leading workshops, seminars and intensive Leadership programs. I have a proven track record of Relationship, Creativity and Life Coaching to compliment all my years of Business coaching. The results of my clients are my biggest blessings & privilege to be a part of.
I love working with my clients to create a purpose/vision for themselves and/or their businesses and am ruthless in making sure my clients fulfill on that purpose/vision and experience FREEDOM in their lives. My style is a mixture of love, compassion and laser coaching that leaves no option but success. Oh, and I gave up that life had to be sooooo serious years ago and enjoy what I do and walk around the planet experiencing it with JOY, AWE and FREEDOM … and I want my clients to be able to do the same. So even though I make sure my clients succeed wildly you can count on that it will not be a grueling, hard experience! On ward to FREEDOM.
I will make it easy for you to understand how this will work.
Coaching does not have to be a difficult or hard process ... I have proven that BIG results can be accomplished with all kinds of people with lightness & ease!
CAN'T WAIT TO TALK TO YOU - CONTACT ME NOW!